Training Services
We offer a variety of active listening training services to student groups, JCRs and others within the Durham community. All of our services are based on the training methods which we use to train our volunteers, using a programme which is accredited by the Nightline Association.
For more information about any of our services and to book a session, please contact us at [email protected].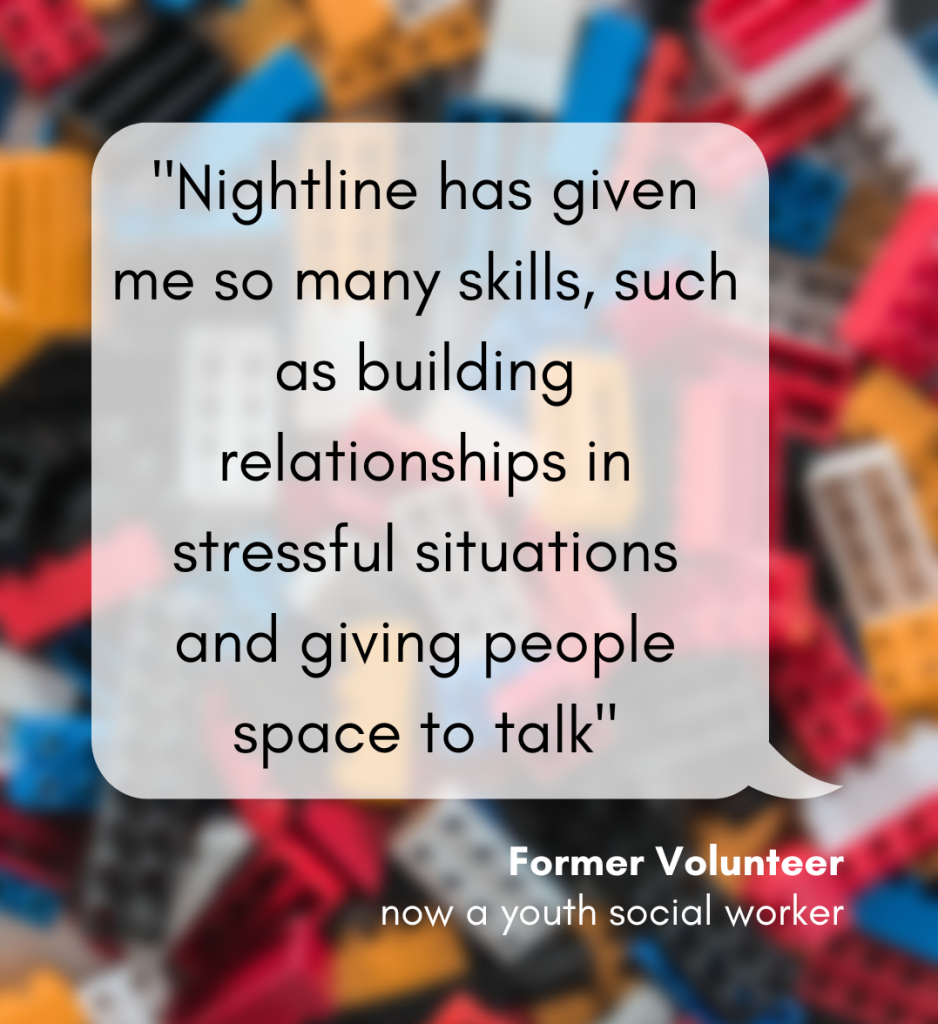 Freshers' Rep Training
Nightline have provided active listening training for JCR Freshers' Reps for over 5 years, and in 2019 we trained all but two of Durham's undergraduate colleges.
The 45-minute training sessions aim to provide reps with a few essential active listening techniques and principles to fall back on in the event that they need to have a more serious conversation with a fresher.
JCR Training
Active listening training delivered by Nightline is a prerequisite for candidates for many JCR exec and welfare positions across the colleges.
Many JCRs choose to send their welfare contacts to our termly Training Weekends, and two spaces per college are guaranteed on each weekend for this purpose.
We are also able to offer one-off 60-minute sessions for welfare and JCR teams.
Student Group Training
We have recently expanded our training services and now provide training to welfare contacts within other student groups.
In 2019, we delivered active listening training for the SU's first integrated welfare training day.
If you would like to organise a Nightline training session for your student group exec, please contact us to discuss your requirements.